It takes a lot of effort in supply management to select the most suited surgical gown offering both protection and comfort to surgeons and nurses. In any activity, without the proper equipment, people can't be effective in their job. This is even more accurate in the operating room where the success of the operation is affected by the level of viral protection needed and the freedom of movement of the surgeon.
Designed to protect from cross-contamination, the various design of gowns and drapes serve their purpose to the best. However using the wrong product may put the procedure at risk.
When it comes to gowns, many criteria come to mind before choosing which one is the best suited for the operation:
First, comes the level of protection such as the level of fluids, the risk of contamination and the duration of the surgery
Then, we consider the comfort including material breathability, softness, fit, design and size
Using fabrics certified EN13795, Vi Pha Co can provide gowns with protection sufficient for short, low-fluids procedure as well as long-lasting, complicated surgery with high level of fluids. Our range is CE certified and complies with AAMI level 3.
In 2016, Vi Pha Co launched a new high performance gown made with Ahlstrom unique BVB fabric, a new generation of non-woven complying with AAMI level 4. This unique gown features great comfort and the highest non-strike through protection. This protection is the best suited for long lasting operation as well as high risk contamination cases.
To choose the best suited surgical gown, refer to the chart below.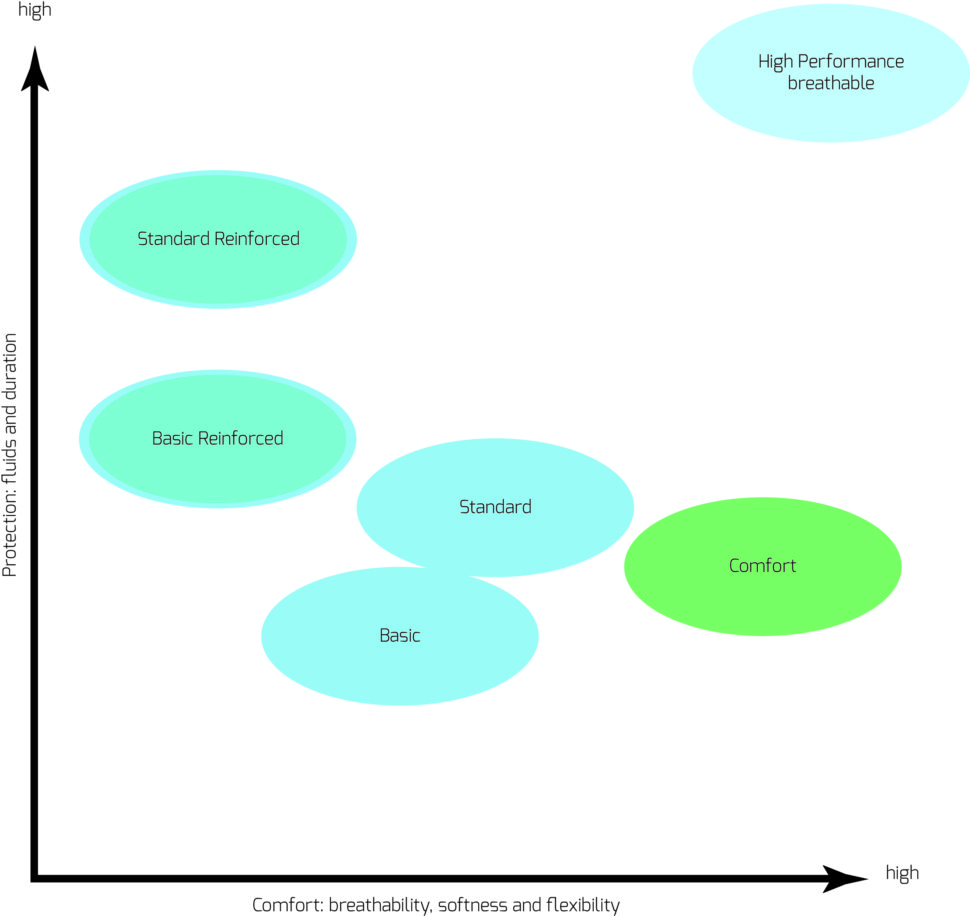 Regardless to the various needs for the operating room, budget will always come in as a decisional factor for the hospital. This is why, Vi Pha Co offers a large range of option to match with the budget needs and when doable design a unique solution.